A heartbeat from Midtown Manhattan rises Gantry Park Landing, LIC's newest and most distinct rental residence. Here, industrial elements mix with 21st-century style and luxury to create generous studio, one, two and three bedroom residences that boast condominium-quality interior finishes, practically designed layouts and soaring windows. Amenities pamper, entertain and elevate your comfort and convenience in every way.
Come, experience LIC at its boldest, just two blocks away from the 7 train and 5 minute subway ride to Midtown Manhattan.

Lightstone
Owner - Developer
Lightstone, founded in 1988, is a privately held real estate company with one of the most diversified real estate portfolios in the United States. Today, Lightstone's portfolio consists of more than 11,000 multifamily units, 8.1 million square feet of office, hotel, retail and industrial assets, and 12,000 fully-improved residential lots throughout the United States. Lightstone and its affiliates have been one of the largest developers of outlet shopping centers in the United States over the last 10 years. The company has owned, managed and developed 25 outlet centers totaling over 8 million square feet. Lightstone is one of the most active residential developers in New York City with more than 1,600 rental units currently under development in Manhattan, Brooklyn and Queens.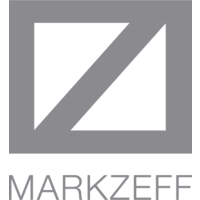 Markzeff
Interior Design
MARKZEFF is an international, full-service design-consulting firm. Following its philosophy of natural fusion, MARKZEFF blends branding, environmental design and interior design to create experiences that inspire and stimulate the senses. Zeff approaches each project, from luxury mega yachts to the development of global brands and revolutionary hospitality ventures, with a holistic design methodology that embodies its natural fusion philosophy. Interior Design Magazine has ranked MARKZEFF among the Top-200 Interior Design Giants and among the 75 Hospitality Giants. Innovation is the company's bedrock so as to deliver cutting edge design with an eye for elegance and style.